CNC Machining Experts serving Global Industries
At Titan America MFG our mission is simple: Deliver perfect parts, on time, at affordable prices. We are CNC Machining experts, armed with the industry leading technology and techniques, supplying customers in the most demanding industries on the planet. Our team has been sought after for our mastery of the art machining intricate parts out of the toughest materials in the world. Inconel, Titanium, Nitronic 60, A286, and even Carbon Fiber are machined to the tightest tolerances imaginable. At the same time, Titan America is on the cutting edge of high volume production machining. Our innovation allows us to run aluminum, plastic, and steel faster than ever before – cutting prices and lead times across the board. Our obsession for perfection does not stop at the machines, Titan America's rigid quality department refuses to compromise – assuring our customers the quality they have come to expect. Our support staff is dedicated to providing professional customer service, and are personally invested in developing lasting partnerships. In the end, our success is measured by our customer's success – so we make it our mission to deliver perfect parts, on time, at affordable prices.
Aerospace Industry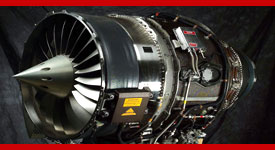 Titan America machines some of the most impressive Aerospace parts that the planet has ever seen. Using high tech CNC Machines, solid modeling and the most advanced CAD/CAM Software available on the market, We machine works of art from the hardest materials in the world. "American Quality"!
Medical Industry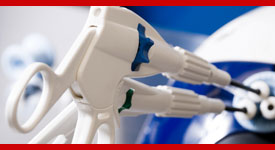 The Medical industry easily boasts some of the most impressive CNC Machined components on the planet. Thin walls, tight tolerances and intersecting intricate features are the norm here… and all done in material that expands and contracts from the heat in a human hand. "American Workmanship"!
3D Printing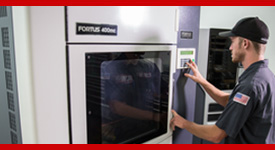 3D Printing is the most advanced technique for your prototyping needs. With turn around times as fast as 24 hours, and many material choices – Titan America's 3D printing service is the most efficient, cost effective way to verify the form, fit and function of your next project.